Trust the Original Experts
in Dry Cleaning Locker Technology
DropLocker™ was founded in 2005 with Laundry Locker and the vision that brought locker-based dry-cleaning delivery to market. DropLocker combines a powerful laundry business management software platform with advanced patented locker equipment. Dry cleaning, laundry, and delivery businesses trust DropLocker  when looking to grow their businesses.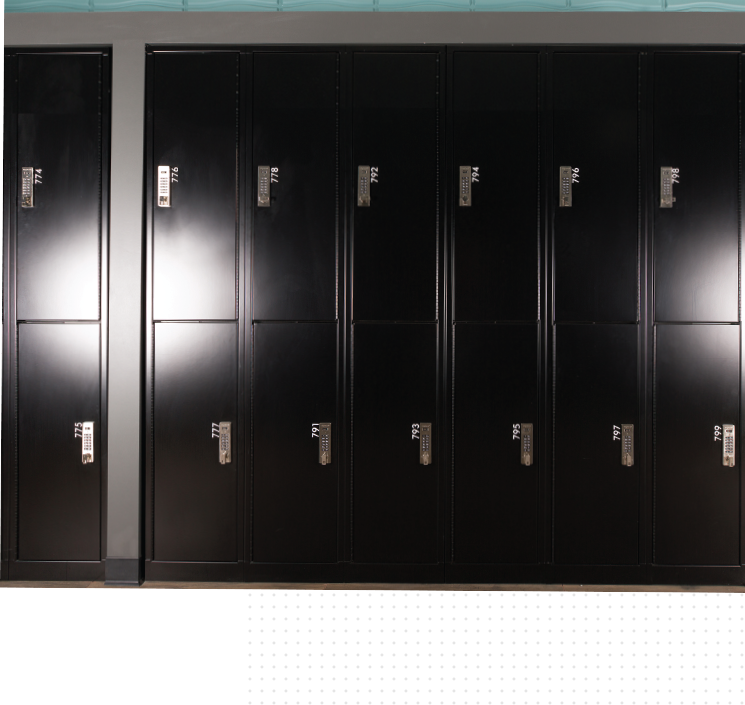 Specially Designed to Protect Clothing
What Makes Our Lockers Better
Patented angled lockers allow for freshly cleaned clothing to drape inside, eliminating the risk of wrinkles

Built-in interior bars in top and bottom lockers

Wide locker design provides ample space for both wash & fold delivery and larger hanging orders

Built for dry cleaning and laundry with 15+ years of in-market testing and refinement
Other Locker Companies
Flat-bottom design results in crumpled clothes

Thin lockers don't allow residents to drop off clothes for cleaning

Heavy and oversize orders must be lifted to top compartments

Compartment sizes are not optimized for efficient deliveries or larger orders

The DropLocker patented system was designed specifically for dry cleaning and laundry and then refined over 15+ years of perfection.
The DropLocker Difference

Lockers handle wash and fold, dry cleaning, shoe shine, and package deliveries.

Lockers are modular units, easily
capable of adding or removing units to accommodate usage and space
requirements.

Size fits standard and most oversized laundry orders without splitting
orders into multiple lockers or affecting clothing finish.

Patented angle locker design allows delivery of longer garments without compromising finish.

Stacked locker design allows
for delivery of heavier wash &
fold items to bottom lockers
for safety purposes.

Easily installs and
expands with
common tools.
Uses most advanced & secure German-engineered locks.
SAG SAFE-O-TRONIC
LS 200 locks
RFID no-touch key for operator entry

ADA compliant

3+ year battery life with daily use, easily replaced.

Lockers also work with other locks (inquire with DropLocker)
Standard
black lockers.
We have 75 custom
colors available
Small minimum of 4 lockers

FREE CUSTOM COLOR available with container minimums

Get full pricing details from DropLocker

DropLocker provides the laundry lockers and software that laundromats and dry-cleaners need when looking to provide better service to their customers.
Towers:
Dimensions per tower: 15"W X 22"D X 81"H

Each tower has 2 angled lockers with digital locks
No internet or power required!
Install:

Anchors easily to walls with 2x4 centered at 5-feet height
Flexible:

Modular units are capable of additions and subtractions to accommodate usage and space requirements at 5-feet height
No cost after initial purchase:

Completely free service for property owners — no setup fees, no maintenance, no power requirements
4 uses in 1:

Lockers handle wash & fold, dry cleaning, shoe shine, and package deliveries (via DropLocker channel)